Page 477 -
July 18

, 2013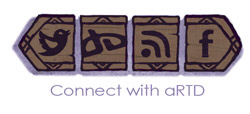 Hannu is aaall fiiiine, like Puppy-fox would say.
Ah, I already have an update on the printing costs for the possible aRTD book! I thought it would take way longer to have any printer get back to me since it's summer and all Finnish business comes to a screeching halt this time of the year (already got a bunch of automated "sorry, we're all out of office, be back next month!"-emails). But I've gotten two offers back, both from good printers. They're from Vammalan Kirjapaino and *dreamy sigh* Otavan Kirjapaino!
So the offers: the good folks over at Vammala could print the book at the minimum of 500 books for 26€ (34 USD) a book, dropping down to 17€ (22 USD) per book for a print run of 1000, while Otava *dreamy sigh* can do it for 22€ (29 USD) a book at 500 and only 13€ (17 USD) at 1000 books. And of course since this is traditional offset printing the price per book just keeps going down as the print run gets bigger, as opposed to digital printing where it kind of doesn't. Although I doubt aRTD is going to need a print run of over 500-1000 books ever. But as a curious point Otava's print quote also had specified what each book after the initial 500 costs to print, which is: 5€! (6.5 USD) o_o
How surreal is that? To think that once the cost of setting up the printing plates and machinery has been taken care of with the first 500 books it'd only cost a a measly 5€ to print a book like that. Oh, and the specs for my book was: 608 pages, full color, B5-sized, 100-115gsm paper with matt coating, smyth sewn binding, hard covers with color print and matt lamination aaand rounded spine. All quality.
I still have like 18 other good book printers to get quotes from (I weeded out all the printers that don't do offset printing, hardcovers or smyth sewing), but this is already awesome. It means that at only a tiny print run of 500 books I could still offer the book + nightmarish shipping costs abroad + sales tax + crowdfunding fees +a small profit for myself for just under 100 dollars, around 90 according to the quick excel calculations I did last evening. So...that's... good!
Oh, and I guess you non-Finns don't know what Otava is: it's the largest book publisher in Finland and their print house does the best books! They were the first one to get back to me and I could barely believe it. I've been secretly dreaming about having my first book printed with them but wasn't sure if they even bothered working with tiny self published book runs like these and just sent them a short inquiry on chance without much hope for an offer I could ever use. But now...ah, I could! It would feel so professional to have it printed there! *__*
Well, that's the status update for today, I better start calculating what the ratio between shipping and printing and all that extra cost might be in the lowest possible crowdfunding goal I could set and not lose money. It's Excel-sheet time! *Hops in the Excel-mobile*