Page 455 -
June 24

, 2013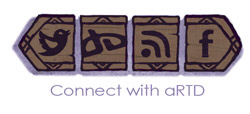 This will end well, right? Of course it will, what a silly question. And hey, I finally got all my photos and drawings off my tablets and onto my actual computer, all organized. "Organized" as in divided between an "iceland-museum/city"-folder and "iceland-nature "-folder, and that's like 2000 photos. I really need to spend a day this summer to organize my reference library, it's getting kind of horrible.
Anyway, I promised I would post some of the pictures from the trip that look kind of okay. Most of them don't because almost all of the nature photos are taken from the window of a moving bus, with a tiny tablet and I do not know how to take photos. I just go "snap! snap!" and that's that. They're all good for my reference ligrary though. Well, maybe not the ones that are just a picture of my thumb or leg, those I throw away. I also made a handful of speedpaintings on my tablet PC while I was there, and I'll post those tomorrow. But now, lava fields:
That's something you don't get to see in every country, huh? I've personally never even seen a lava rock outside of exhibitions, so to me the lava fields were pretty amazing. And they were everywhere. They're basically the first thing you get to see on the ride from the airport into Reykjavik (these pictures are all from the southern shore though.) And the only thing that grows on them is moss, because the rock is so porous that all the rainwater just flows right through.
Second awesome thing: the rivers and their crazy black volcanic sands. And whenever there was a river there was also a waterfall or glacier on one side. And since our bus tour crossed almost the whole length of the southern shore, there were a lot of glaciers, rivers and enormous black sand fields. The guide told us that crossing the sands is pretty dangerous, since it has a rather quick-sandy nature in places. You'll need a knowledgeable local who preferably also has a good tractor for that.
The glacier lagoon Jökulsárlón, first row of pictures. Right next to the largest glacier in Iceland and the highest point. The lagoon itself was about 7 km long and a couple hundred meters deep, so quite massive, and the tour included a half an hour boat ride on it. The two pictures on the second row are actually from another glacier lagoon that wasn't included as a stop on our tour at all, but we had the best guide. The real tour specified a 1,5 hour stop at the main glacier lagoon before the looong ride back to Reykjavik, but he thought many small stops were better than one long one. So he struck a deal with our group to cut down our first lagoon stop to just the 30 minute boat ride and 10 minutes of roaming on the hills around it, then he would take us some other places he liked. Such as this second lagoon and the beach where the ice blocks washed out in the sea. That's where the last picture is from, but I was so fascinated by the endless sea of soft rocks in the black sand that I forgot to even take a picture of the stranded ice blocks. And my mom kind of did a magnificent stumble and fall on those rocks. :P
Our third unofficial stop was a nice little climb up the mountainside next to yet another glacier. I'm pretty certain our guide wouldn't have taken us there if our group wasn't so small (only 7, we rode in a tiny mini-bus) because it really wasn't a regular bus-touristy climb. It had none of the typical railings to keep anyone safe from plummeting down several hundred meters of mountain into the icy water flowing beneath. Oh, and that glacier is freaking huge, even though it looks nothing like it. But in the middle picture you can see a bit of water on the right, and it takes ten grown men standing on top of each other just to get up on the glacier from that water. And there's no way you can throw a rock to the glacier from where we were standing, we tried. And I found out that glaciers moving sounds like thunder strikes, because that happened.
Super off-the-point: I really enjoyed the fact that everyone in the group but me and my mom were Asian, because for once I was surrounded by people who were about as tiny as I am. Four of them were from Hong Kong and one girl was an asian-descent Texan. Just look at how tall our Icelandic guide was though! And he was wearing shorts the whole time. (He kind of wondered why us Finns didn't wear shorts. x3)
One of the waterfalls on the route. Not the largest one, but it's the one you get to go behind if you want to (in the first picture, that little dot on the left side of the waterfall is a person behind it). I'm really happy this stop was on the ride back to Reykjavik, because you get soaked. A gust of wind basically created a sideways shower at one point, but my cheap little Samsung tablet seems to be somewhat water proof, so it didn't take all my pictures with it.
Oh, hey, look! It's the volcano we all know! We were really lucky on our ride back, because the rain clouds had just started to part enough for the whole top to be visible, so our guide made a quick emergency-photo-shop for our sake.
And that's that! Random pretty pictures to end this...uh, travel journal? We also took a much shorter 4-hour bus tour called "the golden circle" on our last day to the Gullfoss waterfall (enormous!), the Stokkur geysir and the continent rift place, and they were all magnificent places to see. But for some reason all my pictures from that day look simply miserable. They're good for my reference library, but it's such a popular tourist route that googling "golden circle, iceland" probably results in tons of high quality shots if someone wants them, so why bother make it look lame with my photos. There were just sooo many more people at the sights, especially compared to the southern shore , which I happened to find more enjoyable. In contrast to our mini-bus with 7 people where everyone got a window seat, this bus fit like 50 people and it was pretty much stuffed full. But we were punctual so we both got window seats, hahaa!
I'll show the speedpaintings I did tomorrow, this post is getting way too long. See you guys then. :3